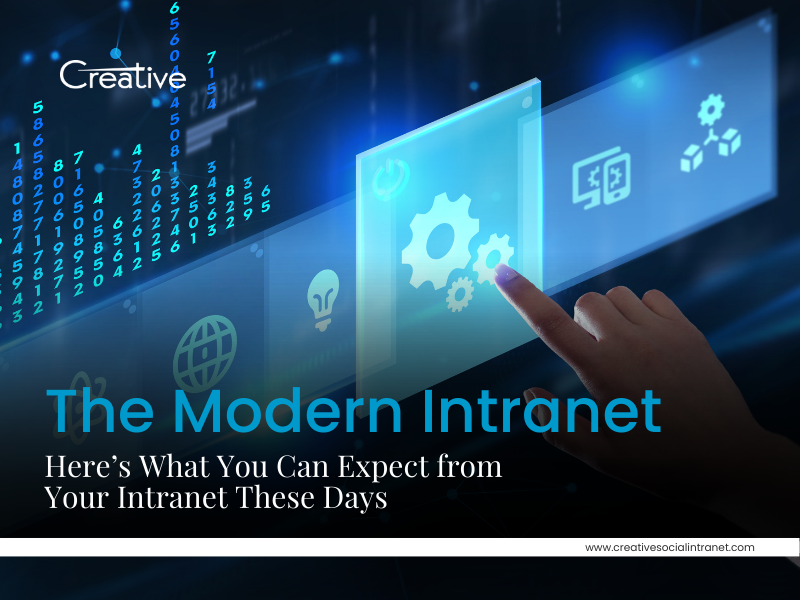 Different Ways a Modern Intranet Can Benefit a Company
Boost Communication
Employees can communicate however they choose thanks to the abundance of communication tools at their disposal. Coworkers can now provide the information users need more quickly than ever before thanks to social media, email, voice, video, and other communication methods.
Improved collaboration
The accessibility of different ways to interact gives workers the freedom to express themselves in the manner that best suits them. Users now have more ways than ever to quickly and easily get the answers they need from their workmates, including emails, voice, video, instant messaging, and social media.
Improved Coordination and Collaboration
An efficient intranet can further enhance collaboration by allowing multiple users to make modifications to the same document in real time and keeping track of who made which edits.
Finding People is Easier
Teammates can easily find one another thanks to powerful search-engaging Employee directories that include multiple criteria (name, title, department, specialty). Communication availability is also indicated by presence tools.
Modifying Document Search to be More User-friendly
Intranets, like Employee directories, can enable the finding of any file on a system by offering in-depth yet intuitive search capabilities.
Employees are more likely to be engaged with the company intranet if they have access to tools that enable them to develop their own content and have their own personalized main page that displays news, updates, apps, and documents that are most relevant to them.
Existing tools can be integrated into an open-source intranet platform. This means that a company can update its intranet without having to invest time and resources into acquiring, installing, and learning brand-new software.
Enhance Commitment and Satisfaction among Employees
When employees get a designated region to work in, transparent channels of communication with coworkers, and confidence that their thoughts and issues will be heard by management, they are much more likely to believe that they are appreciated on the job.
Best Practices are Shared
Employees are able to start sharing successful practices with coworkers as a result of enhanced communication, collaborative effort, and document storage.
Top-quality Support for Customers
If your company has good intranet software, your employees will have instant access to everything they need to provide quick and accurate service to your customers.
Boost Productivity
When all the necessary resources are centralized in one place, and employees' emotional reactions are lifted as a result, everyone's productivity in the workplace can increase thanks to intranet software.
With a high-quality intranet in place, businesses can expect increased productivity, employee loyalty, collaboration, and communication, all of which contribute to increased efficiency and profitability.