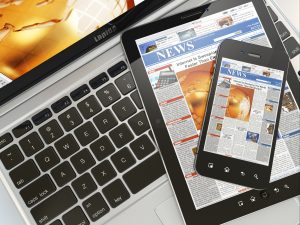 Creative Web Development – Traits Of Good Web Intranet Development Service Provider
Good web intranet is an efficient, quick and cost-effective way for a company to distribute right information to its employees. But web intranet is helpful only if it is used in the right and advanced form. An organization is required to personalize its website intranet in a manner that apart from link building, effective communication can be made among all people of a company.
A good web intranet development service provider offers an intranet solution with lots of effective and beneficial features. Here's more about a good service provider offering services related to intranet development:
Understand Requirements – The service providing company discusses your business objectives and requirements before start planning your web intranet.
Make A Strategy – Once the objective of your business is figured out, developers start working on a strategy to provide you with an intranet project of your choice.
Right Technology –  After making charts and diagrams to make a product of your choice, right and most modern form of technology is used to ensure that the intranet website works effectively on all kinds of platforms.
Deliver Product on Time – A dedicated service provider will give your final product within deadline.
Launch and Maintenance – The service provider assists you in launching the web intranet in the right way. Apart from that, providing training to employees regarding the website as well as its maintenance is also handled by the service providing company.
What Makes Creative Web Mall The Right Choice?
Creative Web Mall has experienced individuals who are aware of all the latest technologies and the right strategies to follow while developing an intranet website. All the services provided by the company are easy-to-avail and budget-friendly. The company ensures that you get an intranet website that suits your business.