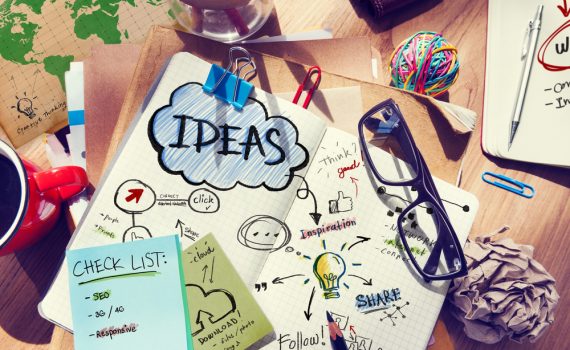 The realm of business indeed experienced a significant change over the years. Today, it is now feasible for anyone who owns a laptop and possesses a precise set of skills to start a business.
While some innovations in technology shine and decline, the intranet software remained. Intranets truly helped in revolutionizing business operations.
Commenced from a small, and limited range of capabilities, these digital communities now lead productivity, enabling staff to communicate smoothly and execute tasks particularly effectively.
So, what are some Intranet software you should choose for your business even in 2020?
Samepage
Samepage is a renowned collaboration software created to help teams share files, accomplish tasks, manage calendars, edit spreadsheets, draw diagrams, co-author documents, and many more, all in real-time.
Secure sharing benefits you in collaborating with co-workers, clients, contractors, clients, and others. Built-in free video calling and group chat allow you to see your team and its discussions alongside the tasks you are working on collectively.
Samepage is ideal for any organization, including human resource departments, marketing agencies, and non-profit associations. You can also implement the software across groups of staff, customers, partners, and consultants.
Onsemble
OnSemble gives a staff intranet and collaborative channel that intends to empower organizations with stronger engagement, enhanced productivity, and better collaboration. The versatile, secure platform allows staff to collaborate, chat, track goals, and know about the latest news in the company through any device.
Users can create interactive, excellent blogs and content pages through the use of a drag-and-drop technology to enhance communications within the department, training, provide better customer service, and a lot more.
Staff can view group discussions and announcements particular to their team through archives with to-read notifications. Polls help manage surveys and evaluate feedback across groups, branches, or the organization as a whole.
OnSemble enables staff to manage Outlook calendars and arrange them by group or event. Furthermore, custom alerts allow staff to remain connected to significant events, which they can receive through pop-ups, email, instant messenger, or text message.
Moreover, OnSemble has many themes that enable organizations to label their intranet to represent the company's practice across pages. The analytics tool and reports also help in providing metrics to assist users in understanding the organization's performance further, and track objectives and accomplish goal alignment as well.
SharePoint
SharePoint is a web app platform that presents a variety of tools to provide file and document management, intranet portals, collaboration, and social channels. As an information portal, SharePoint enables users to formulate a centralized, password-protected system for document sharing.
Organizations can utilize SharePoint to build websites. They can also use it to store, manage, share, and access information from nearly any device merely through a web browser.
Microsoft Sharepoint can now feature web content management abilities for managing the content of the external website. SharePoint supports perks such as approvals and notifications, libraries, and lists, all to enhance the productivity of the users.
SharePoint supports collaboration and sharing over the intranet. It allows users to broadcast their message and initiate communications or share news and resources with their organizations and teams.
Also, SharePoint allows users to build portals and sites that interest people, driving them to content, expertise, collective knowledge, and actionable insights. Moreover, it promotes the efficiency of the organization by sharing apps to streamline operations and build areas of engagement or practice.
Happeo
An intranet software that is specifically designed for enterprises and businesses whose businesses work on Google suite. It is a cloud based intranet platform which has features like news feed, announcements, content management, calendar and blogs. It has one yunqiue eature of video conferencing through Google hangout which other cloud intranet softwares may not have.
Creative Social Intranet
The intranet that claims to be the next generation intranet with a customizable UI to your company branding is available on cloud as well as can be hosted at client office server. It has many features compared to other popular intranet available online. It claims to be the most cost effective intranet options when purchased with on premise hosting solution.
To Conclude
Overall, the intranet is a powerful medium. It can help in promoting your staff to communicate more and streamline business operations. However, to make everything work, you need to guarantee that you acquire the ideal one for your company. Try revolutionizing your business using intranet software, and you will love the results.