Social networking intranet application development Mumbai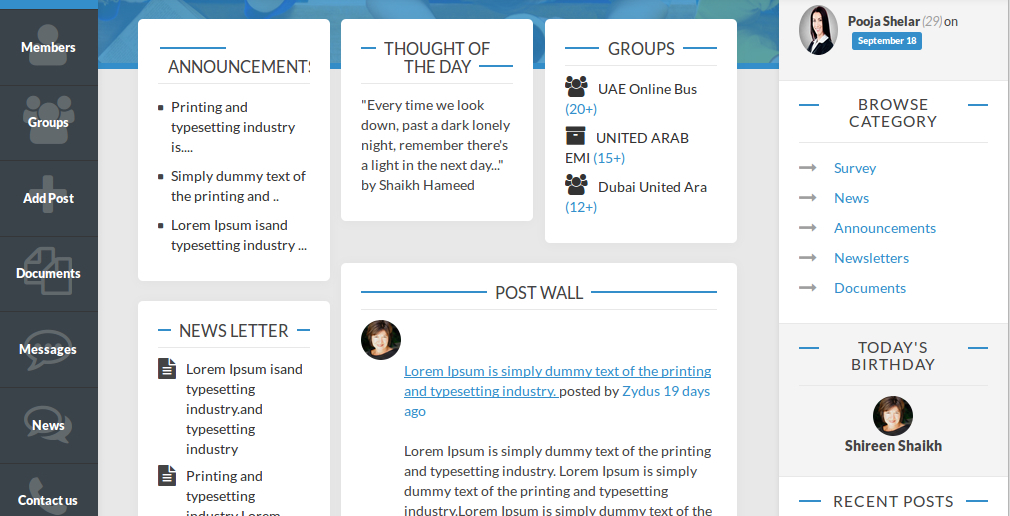 A leading oil company based out of Mumbai, who was the first private Indian company to enter petrol-retailing, having a global portfolio of onshore and offshore oil and gas blocks, with about 45,000 sq km available for exploration needed a platform within their organization whereby their employees and colleagues would be able to connect. Creative made a social intranet online portal, which helped it create an online community for employees to communicate and for developing a company oriented social network.
Few Features of Social networking application
Extranet based CMS + Social Network module like Facebook.
Facility to invite family members of employees by employees.
Bulk import of users from SAP database.
Message Board, Wall, Photo Albums, Video Gallery, Events, Friend Requests, Celebrations, Friend Groups, Karma points, Likes, Blogging, Avatar, Dashboard, and many more..
Technologies served for Social networking App
Linux, Apache, MySQL, PHP, JQUERY, AJAX, Javascript
Services offered by Creative
Custom Intranet + Extranet Application, Design, Development & Maintenance, Content Management System, Social Networking Application, Premium Server Web Hosting