Furniture ecommerce website design, shopping cart solutions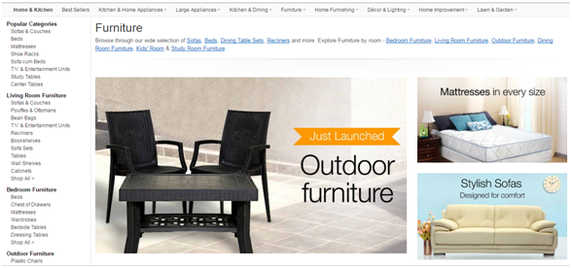 Furniture ecommerce shopping cart software
Reputed furniture chain-stores serving major cities of London, Leicester, Birmingham, etc of United Kingdom.
Distributor and Dealer for all leading furniture brands of UK. Creative designed, developed and promoted ecommerce shopping cart software for selling furniture online.
The problem faced by the client was
Increased costs of Warehousing,
Increased Real Estate costs,
Higher Operational costs coupled with reduced margins.
Reduced sales through conventional methods.
Growing threats from online selling portals.
Few Features of Furniture ecommerce shopping cart
An online furniture selling portal developed with state of the art Online Promotion campaign of more than 3000 keyphrases to achieve top rankings for All Brands, All Categories, All Products sold by them
Integration with Barclays Bank and SagePay - payment gateway vendors of
UK
Reverse-Timer based Deals and offers module
Advanced image optimization of 56000+ product images
Multiple web stores running from central database and admin module.
Dynamic Product Discounts based on users, brands, timeline, products, etc
CRM and Back Office module for customer support.
Technologies used for Furniture ecommerce web store online
Services provided by Creative:
Web Design, Hosting, Development, SEO, Advanced Speed Optimization