Problem
Video Streaming option on the website helps the clients to watch, share, upload/download videos for others to see for free. You have a gist of idea about Video streaming for your website but you are finding it difficult to find a team who will give you great design, engineer it well and gives his earnest efforts to understand what the end-user of the application wants.
Your Ideal Solution
Creative is one of the most experienced and popular Image and Video Streaming Application Development company. We deliver the best and reliable service and strategize well with the help of our expert teams for any type of Image & Video Streaming Applications. We also give other types of Media based services.
Our team makes sure to understand the in-depth problem and then begin with successful campaigns.
Case study of our Video streaming web application
ASP.net development for Muvizz.com

ASP.net Development for Leading Online Movie Website
Our ASP.NET Video Streaming Applications is loaded with features for the most popular Video Streaming sites like YouTube, Vimeo, MySpace, DailyMotion, GoogleVideo, LiveVideo, Hulu and more.
Creative's main objective is to give you excellent solutions that perfectly match your business requirements. We help you explore different options that are available for different websites.
Our Asp.net video streaming software comes with features like:
Video uploading.
User Signup,Register,Profiles
Member Video channels
Custom design and layout
Social features like comment, tag, like, share
Multiple Search features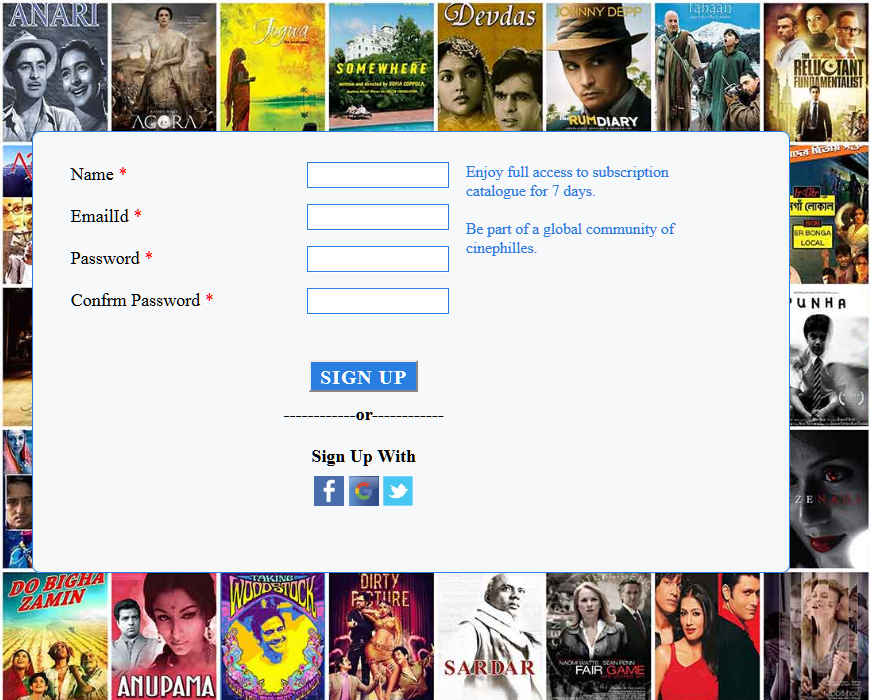 Video streaming application development Mumba, India